Rushcliffe Oaks Gallery
The Ceremony Hall:
A light and airy space, seating up to 120, with expansive views across the greenery of the Reflection Garden and the memorial grounds.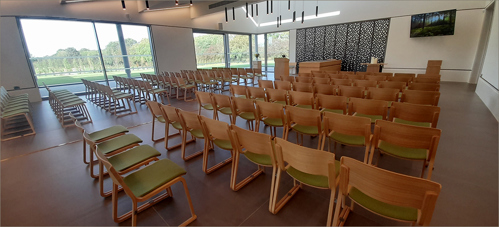 The hall can be arranged for larger gatherings by opening the sliding partition between the hall and the main lobby. Over 200 people can be accommodated into this extended space, with seating for approximately 140: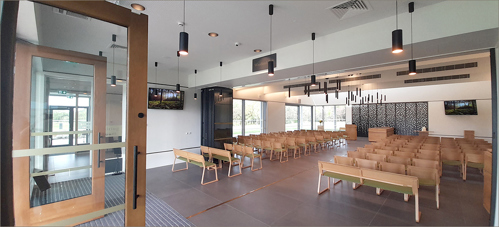 The Ceremony Hall can also be arranged for smaller, more intimate gatherings around the catafalque: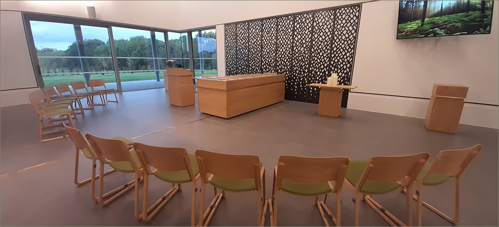 The Waiting Room:
This area, adjacent to the main lobby, provides seating for approximately 15, with standing room for more.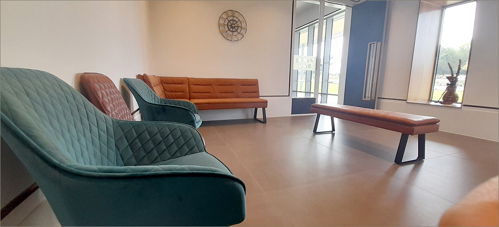 The Family Room:
This comfortable room allows anyone for whom it would be helpful to follow the service on a large screen in a more relaxed and informal setting.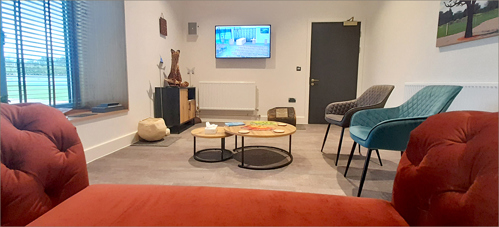 The Flower Court:
A large area with raised wooden platforms for the display of floral tributes and variable roofed covers which can be left open in fine weather, or closed in the event of rain.